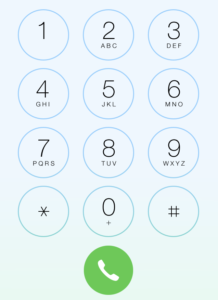 Week #108 – When in doubt, reach out!
Greetings Happyness Tribe!
Last week I mentioned that I've witnessed more than a few occasions this past month where people jumped in to help those in need.
This past week, I noticed again how people are looking out for one another: A mass transit accident, a pretty serious surgery, and now a hurricane warning.
All around, people are checking in with one another!
This week…I want continue looking at ways we can help others in a time of need.
The first thing we have to do though, is reach out.
This can be tricky…because if you are respectful of people's privacy, you might be uncomfortable prying into a personal or family problem/situation.  But there are ways to do this genuinely, without nosing in. Here are three phrases:
"Thinking of you!"  This is true…because you are…and it doesn't require more information, or even a response (more on that later).
"Checking in!"  This may be true, too…and again, while it demonstrates interest in the status of an ongoing event or issue, it doesn't

require

more info.  And again, doesn't require a response.
"Wishing you the best!"  This is great when you know someone is going through a challenging time but you don't want to pressure them with details.  Just to know that people are cheering you on can be heart-warming and confidence boosting, without rehashing all the details.  And again, it doesn't require a response.
(Notice a common denominator there?)
Your Happyness Challenge for the Week Ahead: When in doubt, reach out!  This week, if you find yourself concerned, curious, worried, or wondering about someone in your life…REACH OUT!  Do it in a way that allows the person the option of retaining their privacy if they choose…or not obligating them to respond, for whatever their reason (it isn't always personal).  There are so few areas of our lives where people don't have expectations of us…checking in with no obligation is a great way to Spread Happyness, and a little grace!
What are your favorite ways to check in on your family, friends, kids, and/or coworkers?
Spread Happyness — share your thoughts in the comments!
10/7/16 by Grace Church
© Grace Church
grace@spreadhappyness.com